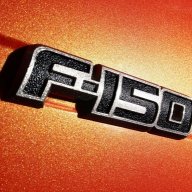 Administrator
Staff member
Joined

Dec 22, 2019
Messages
Reaction score

760
Location
Vehicles

F-150
Occupation

Admin
Courtesy of TFL @
https://tfltruck.com/2021/06/video-...rge-a-dead-electric-motorcycle-while-driving/
Video: Can The New Ford F-150 Hybrid Charge a Dead Electric Motorcycle While Driving?
We have already established that the new 2021 Ford F-150 Hybrid can power many tools and charge an electric car while parked. How about powering something or charging something big while driving down the highway. Alex and Kase perform this real-world test, and the results are very surprising. Check it out!
There are two things the guys want to find out with this test. First, how far can a new Zero DSR Black Forest electric dual-sport bike can go on a full charge? We are talking about a highway trip from Colorado to Wyoming. Second, when the e-bike is out of juice – will the truck and its 7.2 kW inverter/generator be able to charge the bike on the way back (while driving with the bike inside the bed)? Would the emissions control system limit the F-150's charging ability while driving? How much power could it send to the bike?
The truck is a new Ford F-150 PowerBoost XL crew cab 4×4 with an optional 7.2 kW inverter/generator. The more powerful inverter is a $750 option on the F-150 Hybrid. This truck is packing a total power rating of 430 hp and 570 lb-ft of torque. It has a Ford estimated total driving range of 700 miles. The total price of this truck with several options is around $51,000.
The bike is a new Zero Motorcycles DSR Black Forest Edition. It's equipped with a 14.4 kWh battery pack, a 70 horsepower motor, and an optional 6 kW onboard charger. This bike has a city-cycle driving range of 157 miles or a highway/combined range of 91 miles according to Zero Motorcycles. The total price for this e-bike is around $21,500.
In the end, the motorcycle went 93 miles according to its odometer until it hit 0% charge.
The guys loaded the bike into the bed of the truck, plugged it into the 240v circuit, and started to drive back to our office. We knew the truck's inverter can charge small tools or batteries while moving, but we were not sure it would charge something this big while underway. It did. The bike was pulling between 6-6.2 kW of power from the truck all the way home. It took over 1.5 hours to get back.
When the guys got back, the Zero motorcycle was showing a 93% charge. I cannot believe. The truck drove normally on the way back, got about 20 MPG according to the truck's trip meter, and still got the motorcycle charged up in a hurry.