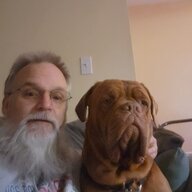 First Name

Patrick
Joined

Sep 30, 2022
Threads
Messages
Reaction score

86
Location
Vehicles

2016 Jeep Wrangler 2022 Subaru Outback
Occupation

IT
It's a fair theory that on almost every one of these trucks that has a failed axle bolt, the other bolt is likely to fail at some point as well.

What's avoidable is waiting for it to fail. I don't understand why they don't replace both sides. Makes no sense. Even if they won't share exactly what they DO KNOW about the issue, they also know that the root cause affects BOTH bolts.

I can stomach the manufacturing flaw. It happens. But once the manufacturer identifies the problem and the solution, they have no defense for handling in such a manner.
I agree 100%. It seems to be every manufacturer these days. Jeep identified a problem.with the clock spring used in my 2016 Wrangler. Their solution was not to recall but give an extended warranty on just the clock spring. Sure enough, in the idle of supply chain issues my clock spring failed and the first replacement was bad too. They said there was 1 clock spring in the entire country available at the time. Took several visits and about 8 weeks to resolve. I pity anyone who had a failure after I got "the last one." The entire situation could have been avoided by a "customer satisfaction" program to replace the suspect parts years before they failed. They choose to gamble instead and the customer always looses in this situations.
Ford needs to step up and eat the $50 or so total cost per truck and just replace all the suspect bolts.