New 2021 Ford F-150 Trim Level Shows Up In New Spy Shots: Exclusive
by Alex Luft May 12, 2020, 9:59 pm
Those following
Ford Authority
will know that Ford is hard at work on an all-new F-150. Set to launch in the second half of 2020, the 14th-generation F-150 is expected to deliver a complete overhaul of America's most popular vehicle and pickup truck, with new looks, an all-new cabin, new tech, and even a new hybrid model. But one thing that we have yet to learn about Ford's bread-and-butter truck is the model lineup. Luckily, we have just uncovered a clue about the the 2021 Ford F-150 trim level structure.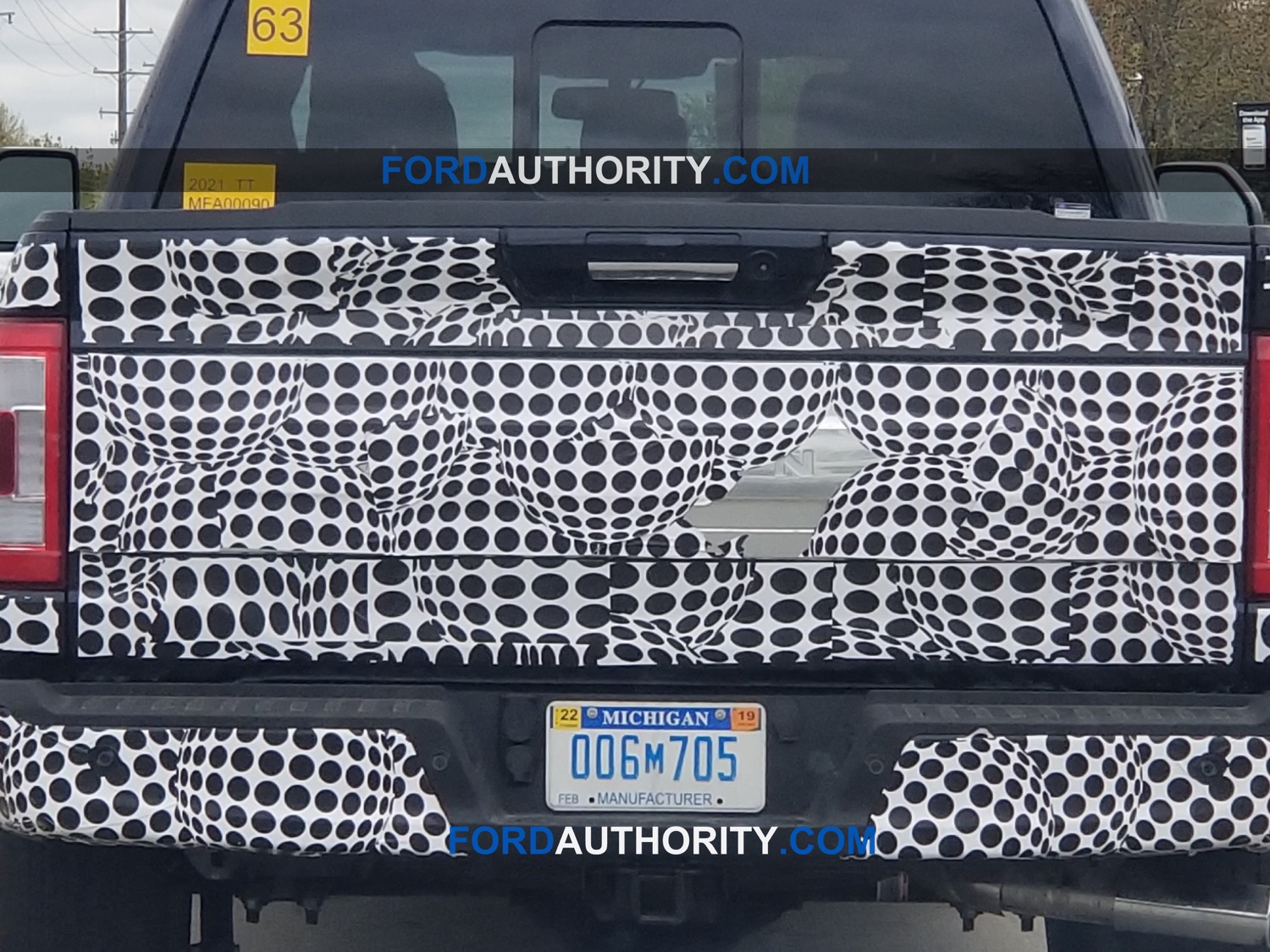 2021 Ford F-150 prototype with curious lettering on tailgate
While driving around metro Detroit yesterday, we spied a developmental prototype of the 2021 F-150 in tight-fitting "swirl" camo – the same one that Ford uses on all prototypes nearing the end of the development process. As we followed the prototype, a piece of the swirl camo detached from the tailgate, revealing a curious element: the letter "N" debossed on the tailgate.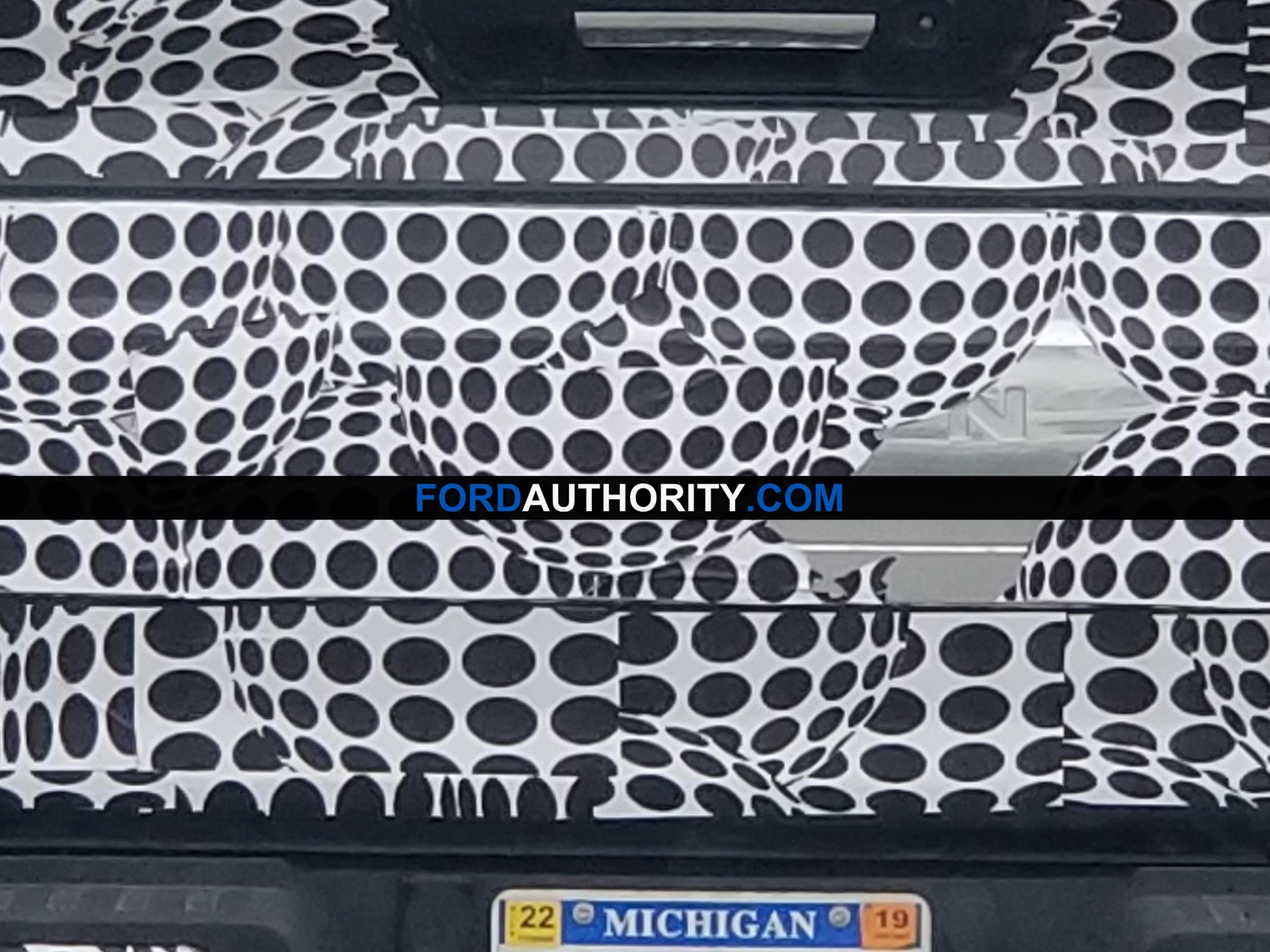 The "N" clearly visible
In addition to the "N", we can also partially see a piece of the preceding letter – which is either an "L" or an "E." It would appear that the "N" is the very final letter in whatever word hiding under the camo, since the tailgate sheetmetal to the right of it seems to be empty.
The sighting has us somewhat perplexed, since the current Ford F-150 lineup does not offer a model with an "N" at the end of its name. Take, for instance, the current F-150 trim level and models:
XL
XLT
Lariat
King Ranch
Raptor
Platinum
Limited
FX4
We also considered that the word beneath the camo could read "Rivian," in which Ford Motor Company invested $500 million in 2019 and with which it is jointly developing a handful of future EV models. However, the lettering doesn't seem to line up with that word.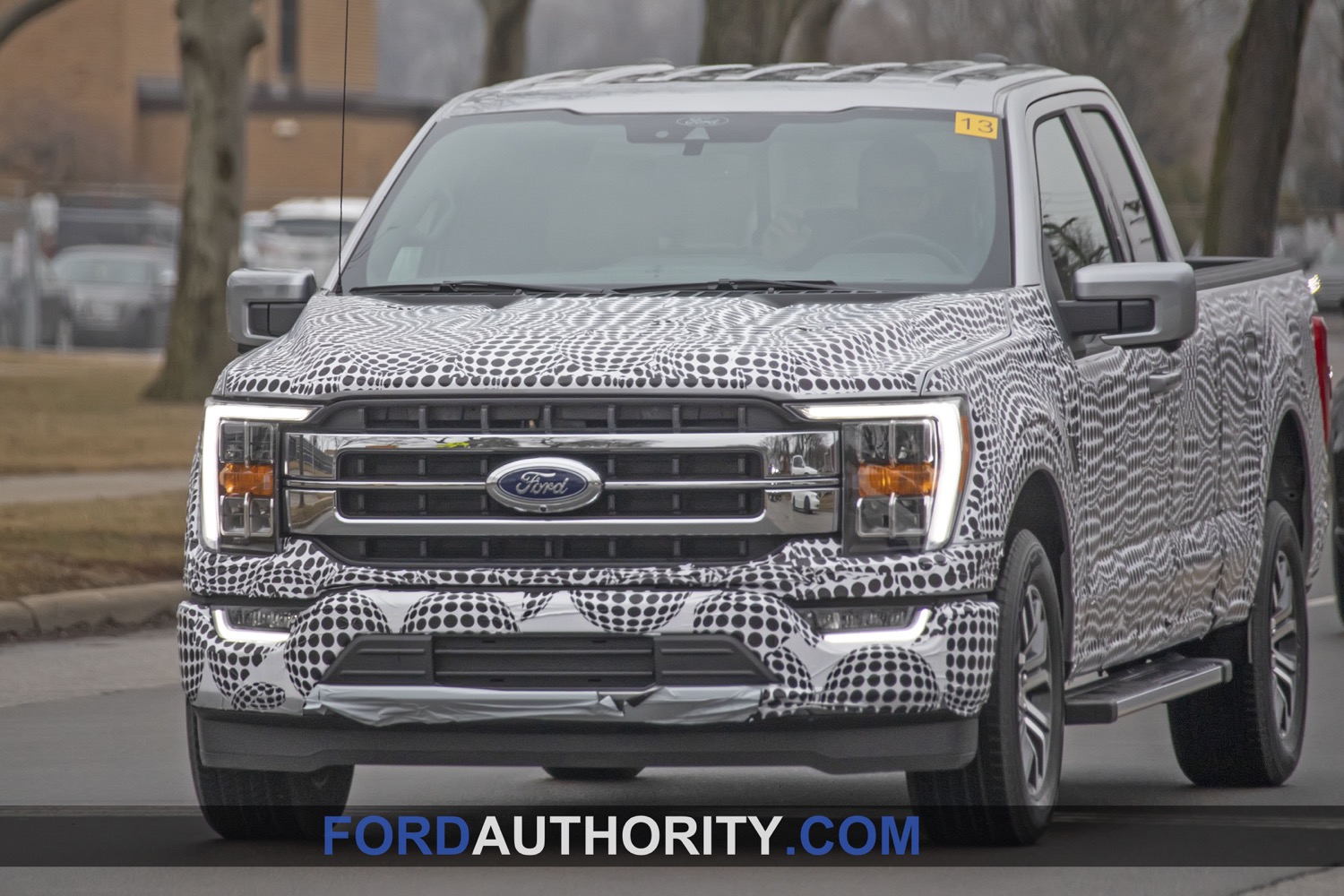 A different 2021 Ford F-150 XLT prototype undergong testing
As a result, this sighting leads us to conclude that the 2021 Ford F-150 trim level hierarchy will gain at least one new model. As for the prototype truck in question, it appeared to be a high-end model along the lines of a Platinum.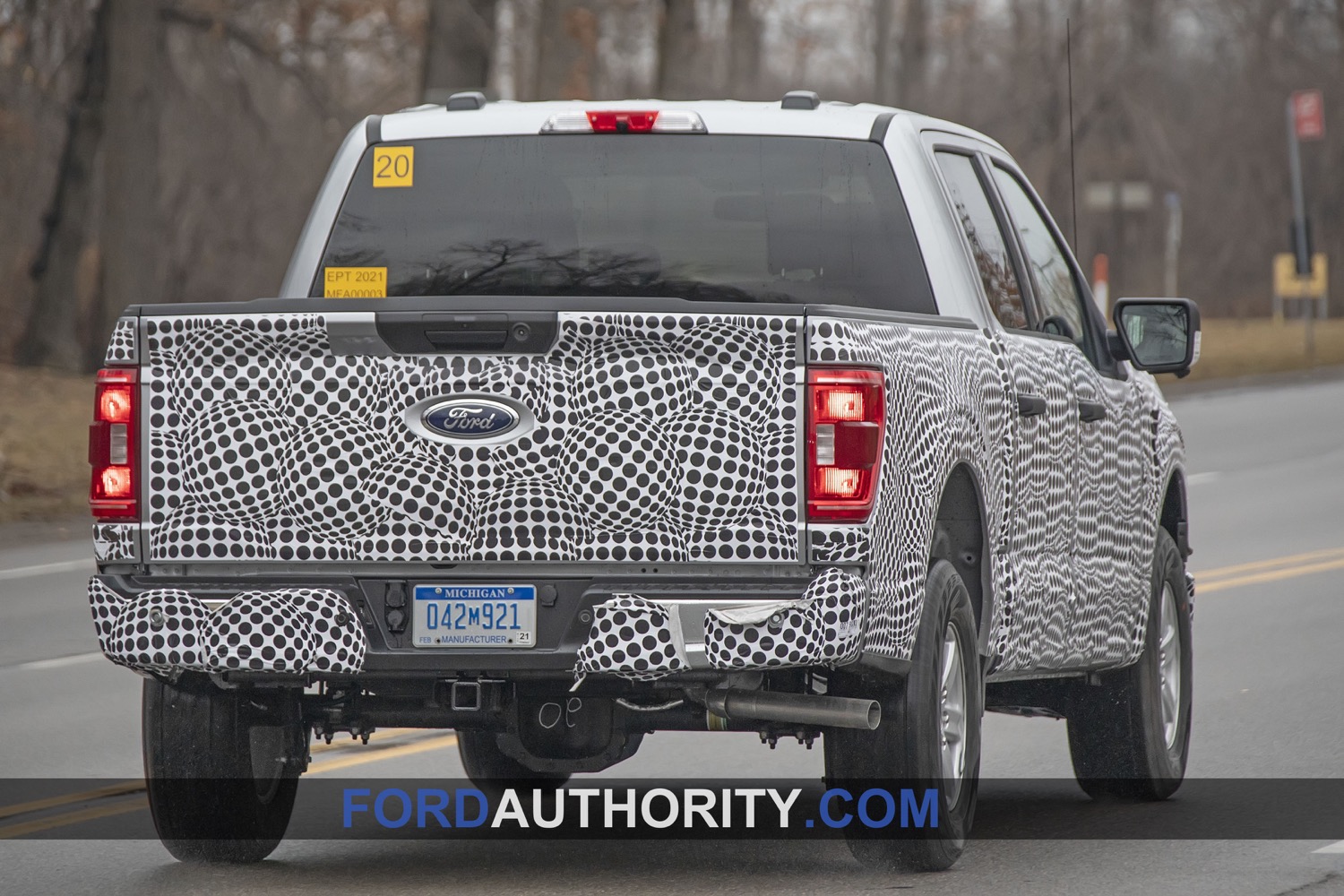 A different 2021 Ford F-150 XLT prototype undergong testing
According to our intel, the 2021 Ford F-150 was already supposed to have been revealed in April, but the COVID-19 pandemic has clearly delayed those plans. At this point, we expect the truck to be revealed in the very near future, potentially as an online debut, with the very first units going into production in the second half of 2020, around September. We'll be here to cover all the F-150-related developments every step of the way.
https://fordauthority.com/2020/05/p...im-level-shows-up-in-new-spy-shots-exclusive/