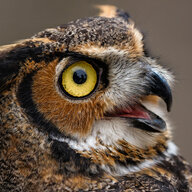 First Name

Jeff
Joined

Dec 19, 2022
Threads
Messages
Reaction score

121
Location
Vehicles

2023 F-150 XL
This was posted by user over2000lbs. I didn't see it here so I am reposting it below. Hopefully this is okay.
Fresh off the FMCDealer landing page​
​
While the automotive industry continues to be confronted by supply chain shortages, Ford is working diligently to ensure our vehicles are delivered to dealers and customers as quickly as possible. These shortages impact a wide variety of components used to manufacture our products. As shortages begin to ease on certain impacted features, Ford is excited to reintroduce availability of these features to our products. Therefore, Ford will be making the following product offering changes to 2023MY F-150 vehicles.​
​
Auto Start/Stop availability is returning to 2023MY F-150 trucks. Auto Start/Stop Removal (52X) will no longer be available to order starting Friday, March 24th 2023. Retail and Fleet orders placed before Friday, March 24th 2023 will be built as ordered.​
​
Only those trucks built with Option Code 52X (Auto Start/Stop Removal) will include an inconvenience credit of $50 on the window sticker.​
​
Customers taking delivery of 2023MY F-150 vehicles with Option Code 52X (Auto Start/Stop Removal) must sign the attached Acknowledgment Form to acknowledge their understanding that the vehicle is not equipped with the feature(s) identified. Customers may need to sign an acknoweldgemnt form if other features are still missing. Dealers must check the boxes on the Acknowledgment Form of each removed feature, some which were addressed in a separate communication. A copy of the signed Acknowledgment Form must be included in the deal jacket.​
​
Most existing 2023MY F-150 Stock orders with Auto Start/Stop Removal (52X) that have not been built will have the Option Code 52X (Auto Start/Stop Removal) removed from the order on Monday, March 27th. Trucks built with Auto Start/Stop will not have the associated removal credit on the window label, and accordingly, those customers will not need to sign an acknowledgment letter containing a notice of removal this feature.​