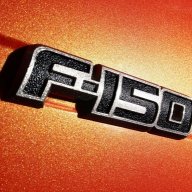 Administrator
Staff member
Joined

Dec 22, 2019
Messages
Reaction score

403
Location
Vehicles

F-150
Occupation

Admin
Ford F-150 EV, Transit EV coming by mid-2022
https://www.autonews.com/manufacturing/ford-f-150-ev-transit-ev-coming-mid-2022
June 10, 2020
DETROIT — Ford Motor Co. will offer battery-electric versions of its F-150 pickup and Transit van by mid-2022, COO Jim Farley said Wednesday.
It's the most detailed timeline yet for the company's electric vehicle plans and comes as Ford faces increasing competition in the EV space. The automaker previously said only that the Transit EV would be a 2022 model year vehicle and that the F-150 EV would be available in "the next couple years."
Both products are key to Ford's strategy of increasing its focus on high-margin, commercial vehicles. They face challengers on all sides, including electric startups such as Rivian and Bollinger Motors as well as traditional rivals such as General Motors, which is planning its own electric van, according to Reuters.
"With our knowledge and know-how, I like our chances against all comers as we go all-electric," Farley said at the Deutsche Bank 2020 Global Auto Industry Conference.
Farley and Ford CEO Jim Hackett used their conference presentation to highlight Ford's business strategy and update wary investors as it emerges from the COVID-19 pandemic.
Wall Street in recent days has continued to place high value on EV makers. Tesla Inc. stock has continued to soar, despite CEO Elon Musk recently signaling trouble ramping up Model Y production. And Nikola Corp., an aspiring EV commercial truckmaker, now has a higher market cap than Ford despite producing no revenue.
"I see opportunity for Ford," Farley said Wednesday on CNBC when asked about Nikola's market cap.
Production, sales updates
Farley said that in the three weeks since Ford resumed North America production May 18, the automaker has hit roughly 96 percent of its planned volume. It's in the process of adding shifts and overtime at plants around the country and expects to be at pre-coronavirus patterns by July 6.
Ford has said it expects to lose $5 billion in the second quarter because of the pandemic.
Hackett and Farley reiterated that Ford's upcoming launches of high-profile vehicles including the Bronco SUV, F-150 pickup and Mustang Mach-E electric crossover will be delayed by about the two months that its factories were shut down, but the automaker does not envision further setbacks.
Ford is preparing to unveil the next-generation F-150 this month, and it will reveal the Bronco in July. Both reveals were upended by the pandemic.
While Ford no longer publicly reports monthly sales, Farley said the company's May U.S. new-vehicle sales rose 44 percent compared with April — a sign that demand was returning following statewide shutdown mandates.
He said F-Series sales were up 5.3 percent year over year in May and that Ford gained an estimated 2.4 percentage points in pickup market share.
Farley said Ford had a roughly 73-day supply of F-Series pickups and has flipped "lots of units" from fleet to retail to keep up with a shortage of inventory on dealership lots because of the production halt.
The automaker is preparing to ramp down production of the current model as it changes over to the next generation, due out this year.
"We feel great about where we are on F-Series," Farley said.
VW deal signed
Ford earlier Wednesday announced that it had officially signed off on a partnership with Volkswagen Group to jointly develop a midsize pickup and commercial vehicles in Europe that it announced last year.
The two companies expect the alliance to yield about 8 million vehicles.
The automakers will collaborate on a city van built by Volkswagen, a 1-ton cargo van developed by Ford and a Volkswagen medium pickup built on the Ford Ranger platform, starting in 2022.
Ford will also make a new EV for Europe by 2023, built on Volkswagen's modular electric drive toolkit, and could deliver more than 600,000 units over several years.
"In light of the Covid 19 pandemic and its impacts on the global economy, more than ever it is vital to set up resilient alliances between strong companies," Volkswagen Group CEO Herbert Diess said in a statement. "This collaboration will efficiently drive down development costs, allowing broader global distribution of electric and commercial vehicles, and enhance the positions of both companies."
Last edited: