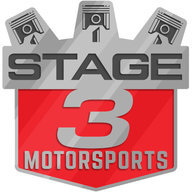 Well-known member
Diamond Sponsor
21-22 F150 Hellwig sway bars are now in stock, front and rear individually or save on the entire kit.
2021-2022 F150 Hellwig Front & Rear Sway Bar Kit 2122F150SBPAK
F150 Hellwig Front & Rear Sway Bar Kit Features:
Complete Front & Rear Sway Bar Kit
Huge improvement in stability
Includes thicker front sway bar and adjustable rear sway bar
Drop-in installation
All necessary hardware included
Backed by a limited lifetime warranty
Vastly Improves Handling and Stability When Towing and Hauling
The 2021-2022 F150s aren't exactly known as stable handling machines, especially when they're loaded down with a bunch of gear or when they're towing near their GCWRs. If you want to turn your F150 into one of the most stable towing and hauling rigs around, you'll need our complete Front and Rear Hellwig Sway Bar Package. This awesome kit comes with both a front Hellwig Sway Bar as well as one of Hellwig's Adjustable Rate rear sway bars so that both the front and rear of your F150 get improved handling and on-road stability when you're towing or hauling. Hellwig's Adjustable Rate Rear Sway Bar is especially handy and helps mitigate unwanted rear-end sway during everyday street driving, towing, and hauling applications. Hellwig's Front Sway Bar is thicker than stock and made out of more rigid materials which helps reduce front body roll and sway during tight turns so that your F150 feels more planted during street driving. The combination of the two bars can drastically change the driving dynamics of your F150 and give you the handling and stability you need to haul your goodies without having to white-knuckle it all the way to your destination.
Thick, Durable Tubular Chromoly Steel Sway Bars
Both sway bars are made out high-strength materials and come with all the hardware and components you need for a drop-in installation on your F150. The front and rear sway bars are made out of extremely strong chromoly steel that's rigid enough to distribute load across the width of your truck and provide you with excellent levels of handling and stability. The rear sway bar features three different mounting holes that allow you to adjust the roll stiffness of the bar to best suit your intended application. The front sway bar installs right in place of the factory sway bar and even comes with new mounting bushings and brackets. The rear sway bar comes with a pair of adjustable end links, U-bolts, and other hardware so that you can get the sway bar up and running on your F150 right out of the box. Hellwig backs both the front and the rear sway bars with a limited lifetime warranty.
Fitment:
2021-2022 F150 4WD & RWD
Not for lifted F150s:
this package will not fit F150s running true 4" or 6" suspension lift kits. Give us a call directly at 623-434-5277 for options for lifted trucks.