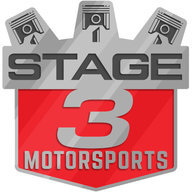 Well-known member
Diamond Sponsor
In stock and ready to ship, for anyone in the market shoot me a message for forum pricing!
2021-2022 F150 Baja Designs Clear SAE & Squadron Sport LED For Bucket Light Kit 447697
2021-2022 F150 Baja Designs Fog Light Kit Features:
Adds excellent light output but keeps your stock fog switch
Includes combo of Squadron Sport and Squadron SAE lights
Features drop-in steel brackets
Comes with clear/white SAE lights and white Sport lights
Allows for the override of high-beam fog switching
Backed by a limited lifetime warranty
Switch requires minor amounts of drilling
Provides Big Boost in Front Light Output in a Clean Package that Can be Used on the Street
Your 2021-2022 F150's factory fog lights may have a sleek, good look, but their outputs leave a lot to be desired, especially if you're planning on running late-night trails with your aggressive 2021-2022 F150 build. The Baja Designs Clear SAE Fog Light Bucket Kit for 2021 F150s comes with a total of four, potent Baja Designs Squadron lights, two of which are SAE/DOT approved and two more that are for off-road use only so that you get awesome levels of output while staying street legal. The kit drops right into your F150's fog light buckets using bolt-on brackets and position a pair of lights in each bracket for an awesome, clean look. The Baja Designs 2021-2022 F150 Fog Light Kit comes with a complete and unique wiring harness that ties the street-legal Squadrons into your stock fog harness, and the off-road lights into a separate switch. However, the off-road switch overrides the low and high beam function of your stock fogs, meaning you can run all four Squadron lights when your high beams are active, giving you awesome lighting potential when you're off the beaten path.
Powder Coated Steel Brackets with Four Squadron Lights and Complete Wiring Kit
Baja Designs specifically designed their fog bucket kit for a clean, mean fit with the quality and durability you and your 2021-2022 F150 need for practically any application. The kit features a pair of brackets that bolt right into your F150's fog light buckets in place of the stock fog lights and their surrounds without the need for any drilling, cutting, trimming, or any other permanent modifications. The brackets are made out of durable steel and feature a black powder coat finish that looks great and helps the brackets resist corrosion. The Fog Light Kit comes standard with a pair of Baja Designs Squadron Sport Driving/Combo lights with a white color temperature and a pair of street-legal SAE Wide/Cornering Squadrons with a white color temperature so that you get both excellent lighting range and the ability to cut through fog and dust. The kit gives you and your F150 a combined light output of 11260 raw lumens across all four lights. The Fog Light Kit comes with all the wiring you need for installation, and is compatible with both halogen and OEM LED fog light equipped F150s.
Fitment:
2021-2022 F150
Switch Note:
the switch included in this kit will require minor amounts of drilling for installation in your F150's cab.
Squadron Sport Specs (each):
Raw Lumens: 3150
Watts: 26W
Amps: 2A
Color Temperature: 5000K
Waterproof Rating: IP69K
Squadron SAE Specs (each):
Raw Lumens: 2480
Watts: 22W
Amps: 1.6A
Color Temperature: 5000K
Waterproof Rating: IP69K
https://www.stage3motorsports.com/a...Designs Clear SAE Sport Fog Light Kit 00.webp