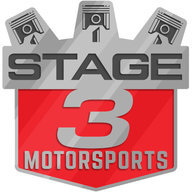 Well-known member
Diamond Sponsor
2021-2022 F150 AlphaRex LUXX Series Alpha-Black LED Projector Headlights 880169
2021-2022 F150 AlphaRex Headlights Features:
Unique look and function with better output than stock
Pair of headlights with LED high and low beam
Features LED projectors with bright, white color temperature
Includes sequential LED turn signals and white running lights
Black housings with smoked LED outline strips
Installs right in place of the stock headlights
Require minor wiring for certain functions
Will not fit F150s with OEM LED headlights
Adds an Impressive Look, New Functionality, and Improved Lighting Output to your 2021 F150
Your 2021-2022 F150 may be tough and capable, but the base halogen headlights really let your truck down when it comes to both looks and lighting output. The AlphaRex Luxx Series Alpha Black LED Headlights feature an aggressive and stylish design and feature built-in LED projectors that produce far more lighting output than the stock halogen bulbs. The LUXX Series headlights also come standard with a sequential amber LED turn signals that give your 2021-2022 F150 a unique, modern look that is sure to turn some heads. Each headlight also features a startup sequence when unlocking your truck so that you can enjoy the LUXX Series headlights for all occasions. This particular version of the F150 LUXX Series Headlights feature an Alpha-Black styling theme with black housings and smoked LED outline and sequential strips so that you can ditch the bright looks of the base reflector halogen headlights. The AlphaRex LUXX series headlights are a nice upgrade over the factory headlights that are sure to turn some heads both on and off-road.
Features LED Projectors for Low and High Beams with Dual-Function LED Outline and Y-Strip in a Black Housing
Each set of AlphaRex LUXX Series headlights pairs potent LED projectors with unique features and styling to create a set of headlights that's both amazing to look at and generates improved forward lighting output over the factory headlights. The LUXX Series headlights are built around a pair of powerful LED boards for the high and low beams. Both LED boards are housed inside a highly-specialized projector assembly that produces a long-range beam with a distinct cutoff that keeps the headlights from blinding other drivers. Each LUXX headlight has a dual-function LED outline and a Y-shaped interior LED strips that feature a dual-function design with both a white running light and a sequential turn signal which gives your F150 a great look. The LED projectors have a bright, white coloration that looks much better than the yellow-ish glow of the factory halogen headlights. The LUXX series headlights have a clear lens and install right in place of the factory headlights with only minor amounts of wiring.
Fitment:
2021-2022 F150 with halogen headlights
For base halogen headlights only:
these AlphaRex headlights will only fit F150s with base halogen headlights. They will not fit F150s with OEM LED projector headlights.
Minor wiring required:
these headlights require minor wiring for their functions.