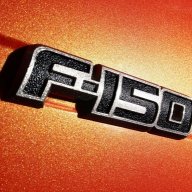 Administrator
Staff member
Joined

Dec 22, 2019
Messages
Reaction score

1,277
Location
Vehicles

F-150
Occupation

Admin
TEXT SEARCHABLE VERSION BELOW [SAME INFO AS ABOVE]




RETAIL CUSTOMER DEALER PRIORITIZATION PROCESS
Each dealer will have the ability to prioritize a small number of loyal customers who are reservation holders.
Dealers should utilize https://cni.dealerconnection.com between December 8th to 17th in order to complete the prioritization process.

Deadline: Friday, December 17th at 11:59:59 PM Eastern (No exceptions)
Number of customer prioritizations allowed is based on reservation volume at each
specific dealership as of December 1st
Dealers with <50 Reservations = 5 prioritizations available, 50-100 Reservations = 10
prioritizations available, & >100 Reservations = 25 prioritizations available

Prioritization does not guarantee allocation. Dealer prioritization will be an input to
determine invitations to convert to an order, it is not correlated to vehicle scheduling timing or
amount of allocation at each dealership.
See F-150 Lightning Preparing For Order Bank Opening Playbook for step-by-step guide on
how to prioritize select reservation holders.
RETAIL CUSTOMER WAVE INVITATION OVERVIEW
Ford is implementing a unique retail "reservation to order" process for F-150 Lightning to help efficiently convert existing reservations to orders. Our goal is to communicate information when available to help customers make informed decisions.
Prior to order bank opening, all reservation holders will receive an email confirming their reservation, outlining the wave order process to begin in January 2022 and explaining that due to high demand, not all reservation holders will be receiving a 22MY invitation.
At various stages in the process, reservation holders will be given the option to maintain their reservation for future model years. Regardless, reservations may be cancelled at any time with a full refund.
Ford will begin inviting reservation holders to place orders in waves starting at order bank open in January 2022. Subsequent waves will receive an invitation in approximate two-week intervals until 22MY production capacity is fulfilled.
Customer wave invitations will be based on a number of factors including reservation timing, Dealer estimated allocation & Dealer prioritization.
Prior to each wave invitation, the Ford.com online configurator will be updated to provide directional ETA's of vehicle delivery timing based on the availability of each configuration.
• As certain configurations become unavailable due to demand, the configurator will be updated to remove the ordering capability of that configuration.​
For customers invited to submit a 22MY order who find that their desired configuration is unavailable, the customer can either elect to maintain their reservation for a subsequent model year, work with their dealer to modify their order for a different configuration or cancel their reservation for a full refund – again, at any time. (Note: Future model year pricing will be provided when available)
Dealers will receive the list of their reservation holders invited for that wave prior to invitations being sent for each wave.
• A dealer can look up any customer via the F-150 Lightning Reservation to Order Program site to confirm whether their customer has received an invitation within a specific wave.​
Once 22MY production capacity is met, all remaining reservation holders will be notified that their next ordering opportunity will be for a subsequent model year. Again, they will be reminded of the option to hold their reservation or cancel for a full refund at any time.
Fleet orders follow a separate process; fleet orders being submitted at order bank open do not have an impact on the retail customer waved invitations or dealer prioritization.
RETAIL CUSTOMER RESERVATION TO ORDER PROCESS
• F-150 Lightning will leverage both online & offline reservation to order conversion based on retail customer preference​
All retail customers will need an invitation to convert their reservation to order to place an order
ONLY orders that are converted (either online or offline) will be selected for production scheduling

Order Amendments should be made in WBDO
CONCEPS orders & amendments will not be accepted (will result in compatibility
errors)

See F-150 Lightning Preparing For Order Bank Opening Playbook for complete details
FLEET CUSTOMER ORDERING PROCESS
As part of the reveal of the F-150 Lightning, Ford has been collecting registration interest at http://www.fleet.ford.com from fleet hand raisers. Also, Dealers have been able to submit fleet registration interest on behalf of their customers through this same website.
Starting January 2022, the Fleet Order Bank will open for 22MY F-150 Lightning. At that time, notifications will be sent to fleet hand raisers via e-mail urging them to contact their preferred dealership to place their orders. In addition, please reach out to your interested fleet customers and submit their orders into the fleet order bank when ordering begins.
Once the order bank opens any registration interest should be converted to an order in CONCEPS or Fleet-WBDO. This would include fleet customers who have been working with your dealership and any fleet customer that directly contacts your dealership going forward.
Due to the overwhelming demand for the F-150 Lightning, not all fleet orders will be able to be produced as 22MY units. Please set expectations with your customers accordingly.
Entering an order into the fleet order bank does not guarantee that it will be produced as a 22MY.
F-150 Lightning. When it comes time to schedule fleet orders, additional criteria beyond when the order was placed into the order bank will be used to determine when the vehicle will be built.
Any non-fleet order types, or non-FIN code orders will not be scheduled, and dealers will risk losing retail allocation on F-150 Lightning if these types of orders are entered into the fleet order bank.
DEALER PRICING
Review your Dealer Pricing in Vehicle Locator Plus for 22MY F-150 Lightning
Access the Vehicle Locator Plus at https://www.vlplus.dealerconnection.com
Dealers will have three (3) options to price F-150 Lightning

Default to MSRP if no pricing is set by dealer (No action required)
Price all F-150's at same level (Includes F-150 Lightning)
Set specific F-150 Lightning pricing by:

Select "F-150"
Select "22MY"
Select "W1E" Body Type
Select & set pricing by F-150 Lightning PEP codes (Pro 110A, XLT 311A,
XLT 312A, LARIAT 510A, LARIAT 511A, Platinum 710A)
Select & set pricing by battery if desired (Standard-Range Battery,
Extended-Range Battery)

See F-150 Lightning Preparing For Order Bank Opening Playbook for further guidance
Contact Vehicle Locate Plus at

[email protected]

for assistance
Last edited: